17/01/2020
Posted by:

HQTS

Category:

Uncategorized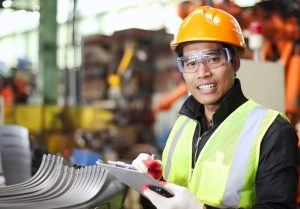 There are many risks associated with importing from Asia. Unqualified suppliers can subject your supply chain to a variety of disruptions. A proper supplier/ factory audit to will improve the quality of and reduce risk within your supply chain.
Core areas and processes addressed by a supplier audit include:
Quality Management Systems
Manufacturing Practices
Facilities Condition
Product Control
Process Control
Personnel
A supplier audit is a mandatory requirement for most quality management systems. There are two primary types of supplier audits: questionnaire and onsite.A questionnaire-type supplier audit is an initial step that is effective in collecting basic factual data about a supplier, while on-site supplier audit provides you all of the information from a questionnaire-based audit and much more, including:
The structure of the supplier's quality management system
Supplier performance data
Product and process management data
Results from supplier internal audits and certification audits
Interaction with key members of the supplier's staff
Conducting informal supplier audits on your own can produce some benefits, but there are two major pitfalls that should not be ignored:
The supplier will likely be in control of what you see and inspect during your visit.
You may lack the necessary expertise to conduct a thorough audit.
A trusted third party quality control provider brings professional experience, accountability, and reliability to the auditing process. An industry-leading quality control provider with operations offices in China, Vietnam, India, and 20 other countries in the world, HQTS has everything you need to produce an accurate reading on your overseas suppliers.