13/11/2020
Posted by:

HQTS

Category:

All, Testing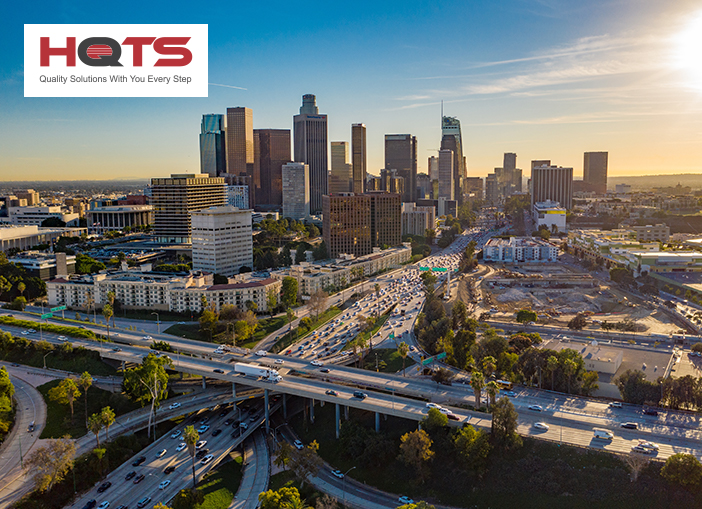 The Office of Environmental Health Hazard Assessment (OEHHA) is a specialised state agency for the assessment of health risks posed by environmental contaminants.
It is responsible for evaluating health risks from environmental chemical contaminants. The OEHHA's mission is to protect and enhance the health of California state's environment through scientific evaluations that inform, support and guide regulatory and other actions.
What does OEHHA mean?
OEHHA stands for The Office of Environmental Health Hazard Assessment and in 1986, Californians voted to approve and address the growing concerns around the exposure of toxic chemicals.
This became the Safe Drinking Water and Toxic Enforcement Act of 1986, which is also known as CA Proposition 65. Proposition 65 requires the state to publish the list of chemicals that are known to cause cancer, birth defects or other harms. Businesses must inform their customers about the chemicals in the products they are purchasing for their homes or workplaces.
How did Prop 65 start?
Proposition 65 became a law in California in November 1986 after Californian voters approved it by a 63-67% margin. The official name of Proposition 65 is: The Safe Drinking Water and Toxic Enforcement Act of 1986.
This law enables all people living in California to make informed decisions about their exposures to certain dangerous chemicals.
It also prohibits Californian businesses from knowingly contaminating sources of drinking water with large amounts of chemicals that are on the list of hazardous chemicals which was first published in 1987.
How many Prop 65 chemicals are there?
This list currently has around 900 chemicals included and must be updated at least once a year.
It consists of a table containing a variety of naturally occurring and synthetic chemicals that include additives or ingredients in pesticides, common household products, food, drugs, dyes or solvents.
Click here for the full list of chemicals.
What products are affected by Proposition 65?
Many products and places can be affected by Proposition 65 chemicals. These include:
Alcoholic beverages
Diesel Engine Exhaust
Food
Furniture Products
Passenger & Off-Highway Motor Vehicles
Petroleum Products
Recreational Vessels
Wood Dust
What places are affected by Proposition 65?
Amusement parks
Apartments & residential rental properties
Dental offices
Designated smoking areas
Enclosed parking facilities
Hotels
Restaurants
Service stations
Vehicle repair facilities
What products are banned from California?
California recently became the first state in the US to ban certain ingredients from cosmetics and personal care products. The Toxic-Free Cosmetics Act, which was signed into law in September, is aimed at chemicals often linked to cancer, reproductive harm, birth defects and endocrine disruption.
As of January 1, 2025, cosmetics and personal care products made or sold in the US state may not contain "intentionally added" substances including formaldehyde, parabens, phthalates, per- and polyfluoralkyl substances (PFAS) and mercury, among others.
California is the fifth-largest economy in the world and often a trailblazer in products, chemical and environmental regulations. The new laws are certain to have a big impact on the cosmetics and personal care products industry in the US and beyond.
If there's a chance your supply chain could be affected, you need to prepare for the changes. A third-party testing company is a secure and efficient way to accredit and test against all major regulatory standards when importing consumer goods. HQTS can help your company with achieving Proposition 65 compliance.
About HQTS
With over 25 years of experience in quality assurance, HQTS is ready to help your import and export business build a robust quality assurance plan. Our many service locations are prepared to be your one-stop-shop for inspection needs, Including production monitoring, pre-shipment and sorting inspections and everything in between. Contact us today to find out how we can help you navigate your current quality control challenges.
Related content:
What You Need to Know about the SVHC List
8 Types of Chemical Testing Items for Textiles and Apparel
Sources:
https://oehha.ca.gov/about/what-we-do
https://oehha.ca.gov/proposition-65/general-info/proposition-65-plain-language
https://oehha.ca.gov/proposition-65/about-proposition-65
https://www.natlawreview.com/article/california-becomes-first-state-to-ban-24-ingredients-cosmetics-and-personal-care