20/05/2020
Posted by:

HQTS

Category:

Uncategorized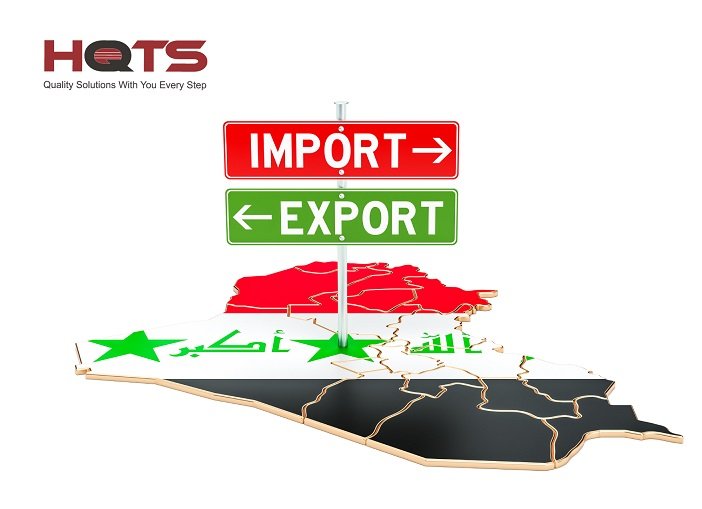 Economic difficulties around the world and the disruption of value chains amid the coronavirus pandemic have reduced the demand for goods and services in Iraq and globally. During this difficult period, global businesses aiming to enter the Iraqi market are expected to protect their supply chain operations and manage their international trading activities effectively and efficiently, to keep abreast of rapidly changing economic and regulatory environments.
Supply and demand decreases
The pandemic is causing significant economic turmoil in Iraq, resulting in a drop in domestic and external demand, as well as the disruption and reduction in production and trading. The negative supply and demand figures associated with COVID-19 are expected to be dramatic, with potential long-lasting consequences, affecting many sectors across Iraq. According to the updated IMF (International Monetary Fund) forecasts from April 2020, the GDP growth in Iraq is expected to fall to -4.7% due to COVID-19.
Iraq's economy is heavily dependent on crude oil exports, accounting for more than 80% of the total government revenue. The crash in oil prices, started during the oil price war between Russia and Saudi Arabia and the collapse in consumption due to COVID-19, both of which have significantly affected the Iraqi economy, as well as its import and export movements. The significant drop in oil revenues will force the government to sharply curtail expenditures, causing negative consequences for the rest of the economy.
Iraq COC certificate
As of January 2020, more than 1,000 products across 12 categories require an Iraq Certificate of Conformity (COC) upon entry to Iraq. This is meant to protect businesses, consumers and public safety from potentially harmful counterfeit or defective products. To obtain an Iraq COC, your shipment must pass a Pre-Shipment Inspection at the origin port by an Iraqi government-approved inspection company.
About HQTS
HQTS has over 25 years of experience in quality assurance. With more than 80 offices around the world, including one in Baghdad, Iraq, HQTS is ready to be your quality service provider at every step of the way. We offer fast, flexible, and reliable services for all your inspection needs. Contact us today for more details.