16/06/2020
Posted by:

HQTS

Category:

Uncategorized
As mis-information continues to spread in India regarding COVID-19, serious concerns are arising concerning counterfeit medical goods being sold on the black market, claiming to treat the coronavirus. With the number of infections rapidly increasing, a new trend of fake medical products have opened opportunities for counterfeiters to earn fast cash by exploiting the situation to their benefit.
Due to lockdowns people are purchasing medical supplies online, especially since the government has notified the public that face masks and hand sanitisers are now 'essential' commodities. Fake hand sanitisers, face masks and anti-bacterial products are listed on renowned e-commerce platforms, all of  which are goods that are not capable to prevent the virus. In order to gain trust, sellers are claiming their products are affiliated with WHO (World Health Organisation) and other such organisations. Amazon has been tasked by the authorities to eliminate such fake sellers from their platform and it is reported that Amazon have removed more than one million counterfeit products, including sellers making fake coronavirus claims from their platform.
Source: https://www.forbes.com/sites/tedknutson/2020/03/04/marketplace-contagion-amazon-has-already-removed-a-million-fake-products-related-to-coronavirus/#3f6807d418c8
The situation escalated when district administration teams sealed an unlicensed unit in Delhi NCR region where many hand sanitisers were being packaged and more than 10,000 bottles of such sanitisers were found in 50 cartons at the site, along with inferior-quality masks, all ready for entry into the National Capital. Several factories were caught manufacturing fake medical products and a large quantity of fake sanitisers and face masks have been seized. Delhi-NCR is not alone, there have been complaints of counterfeiting elsewhere in the country and also, globally.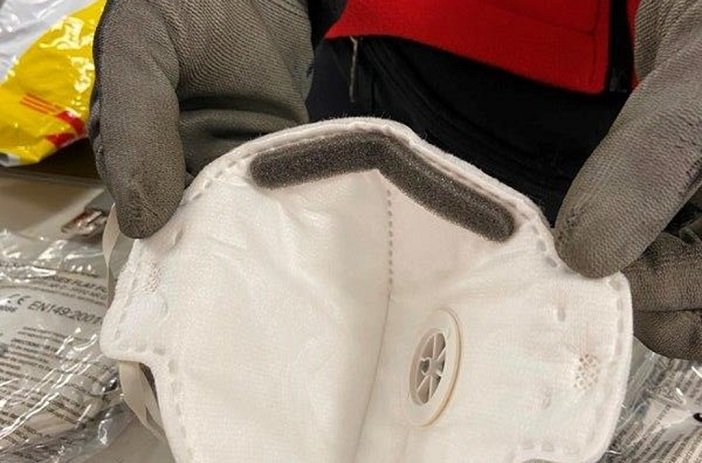 Buyers have raised issues against the medical products suppliers that they received poor or cheap quality of products, which does not justify the overpriced medical goods during this pandemic. Such reports of fraudulent and counterfeiting activities involving 3M products are also increasing as buyers started buying inferior quality masks, marking the 3M label on them from counterfeiters.
To avoid such fake medical goods, buyers/importers should conduct Quality Inspections at the suppliers end to check the finished quality of their product, to ensure the quality of the raw-materials being used in making of medical products and each piece by piece should be checked for quality before the shipment is released from the suppliers.
HQTS assures to protect your product quality and reduce buying risks from suppliers worldwide. We are name of trust since 25 years of impeccable history assuring total quality control for their clients.
Beware of fake medical goods and let your business grow.