02/08/2019
Posted by:

HQTS

Category:

Uncategorized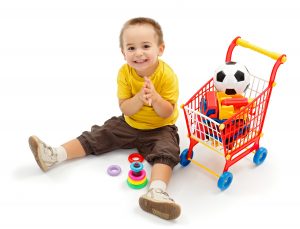 Each year there are hundreds of recalls of baby clothing due to various factors including:
These underscore the need for parents to be cautious when choosing baby, toddlers, and children's clothing. As these more recalls find their way in the news, it is no wonder see a stronger interest in organic fabrics, such as pure cotton. What more can parents do?
Avoid Toxic Chemicals
Most baby clothes are manufactured with conventional cotton, polyester, nylon, or other synthetic materials. Such garments especially are produced with synthetic dyes and toxic chemicals such as:
Azo dyes
Phthalates for plastic softening
Pesticides for mold mitigation
Formaldehyde
Per/poly-fluorinated chemicals found in footwear, coats, and swimwear
Perfluorochemicals and nonylphenol ethoxylates for wrinkle, stain, fade, and static cling resistance
Organotin as a biocide for sweaty sportswear and footwear
Synthetic clothes typically are made from petroleum products, which may contain toxic chemicals that may cause allergies and disrupt the development of the immune and reproductive systems. That "new" smell in clothing usually indicates the presence of chemicals. If it lingers after washing, it is an indicator that the chemicals are still present, and at unsafe levels.
What Can Parents Do?
Look for the clothes made of chemical-free materials, such as organic cotton, bamboo, silk, wool or hemp, and so forth to avoid the risks associated with traditional cotton or synthetic clothes.
Buying the clothes made of chemical-free materials dramatically reduces the likelihood that you expose your baby to endocrine disruptors and carcinogens. However, clothes should also be washed using a non-toxic laundry detergent before use, preferably multiple times. If a company claims the use of "organic cotton" or "natural dyes", they must prove it. Check for 3rd party certification to back up the claim, and that Oeko-Tex Standard 100 accepts the certification. Oeko-Tex is the strictest standard out there.
Avoid Physical Harm
Good sense when shopping for baby close can go a long way toward providing safer clothes, for example, parents should avoid:
Accessories easily removed and ingested
Drawstrings or embellishments that could be a choking hazard

Bows, drawstrings, ties, decorative rhinestones
Such decorations present a choking risk to your child.  Apparel with long ties, or that pull tightly around your baby's arms, legs, or neck are also unsafe. If you feel such are necessary, do not hesitate to test the accessory. For example, a strong pull on the attachment to ensure the thread is tight will avoid coming off. Remember, anything that fits in a baby's mouth is likely to be there are some point n their young life. And, anything that could become wrapped around a throat or limb is likely to do so.
Choose Fire-Safe
Loose-fitting and floaty garments like dresses, nightdresses, and dressing gowns are especially susceptible to fire and will quickly melt while they burn. These types of clothing do not match most global safety standards. That is not only for an open flame. It includes electric and gas fires, lamps, or appliances that are hot enough to melt or spark a flame. It is essential to follow instructions label to confirm the fabric itself is flame-retardant and the best fit for fire-retardation, especially for sleepwear.
Conclusion
It is not necessary for parents to be frightened of children's clothing. However, it is crucial to educate yourself and be cautious, especially when buying from an unknown source. Knockoffs abound and are often present the most significant hazard to your child. There are many excellent brands, with long histories of manufacturing safe clothes for children, but do your research.