HQTS – Your Supply Chain Quality Management Provider
HQTS is a leading global third-party quality control service provider dedicated to solving quality issues and creating a more robust supply chain.
For over 25 years, HQTS has been the preferred quality control partner for more than 15,000 international brands in the Consumer Goods, Commercial, Industrial and Government sectors.
We have a global presence, including a network of technical experts spanning more than 40 countries, accredited product testing laboratories in key manufacturing regions and accreditations from several international regulatory bodies, including CNAS ISO17020, ISO17025 and CMA.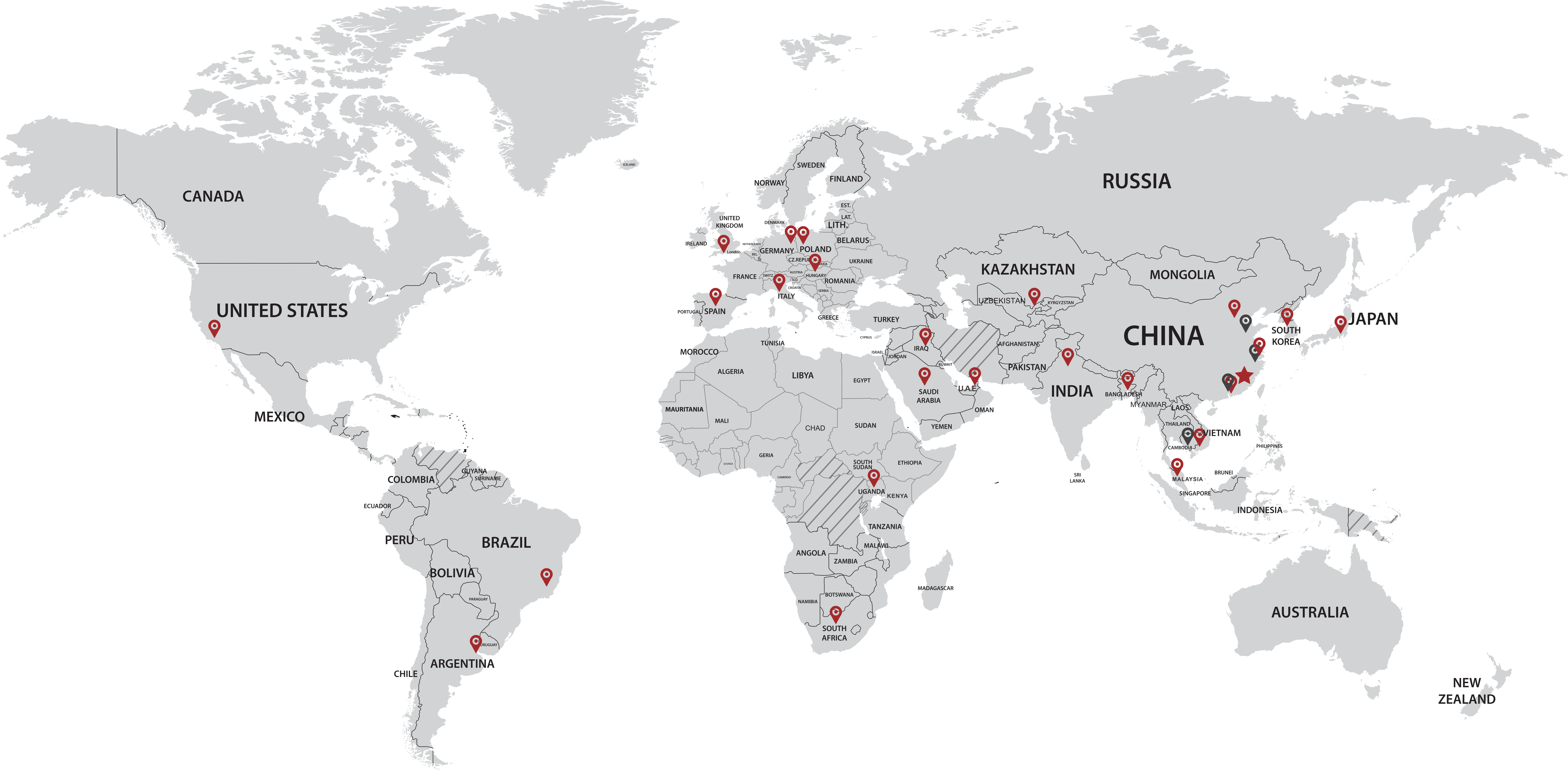 * To see a full list of our commercial offices please visit our contact page
Our Services
We provide services upstream and downstream, covering quality inspections, product testing, government and trading services, audits, training and consultation, quality engineering, as well as other tailored advisory and sustainability services.
Product Testing Laboratories
Consumer Products Testing Laboratory

Hangzhou, China – 80,000 sq. ft Testing Laboratory for Chemical, Functional, Safety, Textile and Packaging Testing.
Ningbo, China – Laboratory for Chemical, Textiles, Toys, Electronic and Electrical, and Food Contact Material Testing.
Dongguan, China – Testing Laboratory for Footwear.
Ho Chi Minh City, Vietnam – Testing Laboratory for Footwear.
International Qualifications: ISO/IEC 17025, CMA, CPSC, ISTA.
Industrial Testing Laboratories
We have a large network of partnering laboratories for the testing of raw materials in Zhejiang and Guangdong Province in China, and in other parts of the world.
Sorting Inspection Facilities
Shanghai, China
Quanzhou, China
Cambodia
History
HQTS, originally a third-party inspection company focused solely on quality inspections, has become one of the leading companies in offering TIC customisable and technical services globally.
HQTS was founded in 1987 as a division of the Fujian Inspection and Research Institute (FCII) for product quality, handling the contracted quality control inspection work, for both domestic and foreign businesses, on behalf of FCII. The company spun off as a separate wholly owned company in 1995 and transitioned from being a company solely providing sub-contracting services to being a direct provider.
The company´s growth has ever since been exponential. Today, HQTS has over 25 offices across the globe and has significantly expanded its service portfolio. We are proud to complete thousands of supply chain management services for our clients every month.
Key Milestones
1995 – Established Helmsman Quality & Technology Services Co., Ltd (HQTS).
1997 – Accredited by CNAS for ISO 17020 and ISO 17025.
2003 – Opened the company's first Sino-American joint venture testing laboratory and expanded into the South East Asian market.
2009 – Founded a parent company, HQTS Group Ltd, in Hong Kong.
2011 – 2013 – Founded Yoshida Sorting Inspection company in Japan, and opened three inspection factories in 

Quanzhou

, Shanghai and Phnom Penh.
2016 – Established a company in Delhi, India.
2018 – Founded a company in Ho Chi Minh City, Vietnam.
2021 – 2022 – Continued rapid expansion, opening offices in the UAE, Uganda, the UK, Malaysia and more.
Our Mission, Vision and Values
Mission
To offer total quality services across the global supply chain in order to solve our clients' challenges anywhere and at any time.
Vision
To consistently provide fast, flexible, detailed and sustainable solutions across the whole supply chain for a more efficient and greener world.
Values
HQTS identifies with honesty, integrity, and trust. We stand by these values in every action and decision we take at every level of our organisation and daily business practices.