The Oil and Gas industry is regulated heavily, with legislation constantly evolving and becoming more strict. With major incidents occurring like Deepwater horizon, safety and the protection of an organisation reputation is also at for forefront of the industry. With this in mind, keeping up to date with these quality standards and complying with all regulatory requirements should be a number one priority.
This article aims to overview what a quality control inspection is regarding oil and gas, its processes and popular variations and finally, its value to an organisation.
What is the purpose of Oil and Gas quality inspections?
Due to the potential danger oil and gas poses if handled or managed incorrectly. Quality management is an essential part of any organisations process. Quality control inspections are put in place to ensure that the methods, equipment and training and up to regulatory standards. Providing a shield against potential accidents or hazardous situations, protecting the onsite team, and also the company's reputation.
The main goals of Quality Control inspections are to ensure that performance standards meet set criteria which regulatory bodies and the organisation itself have set. With testing for a range of substances such as petroleum, fuels, other refined products, petrochemicals, gases, coal and other hydrocarbons related products, making sure they fit in with industry standards such as ASTM, ISO, IP, DIN, NOM, and many other international protocols.
Types of QC inspections for Upstream Oil and Gas
Several types of inspection techniques can be implemented within the oil and gas industry that best suit the situation. Below are five common practices used in industry to assist in the quality control process.
1. Visual Inspections
Visual inspections are a cost-effective test method mostly used to inspect equipment for flaws. An expert technician visits the site and proceeds to detect any structural failure, welding flaws, corrosion or cracks. Allowing for basic condition monitoring and corrective measures to be taken place before hazardous situations can occur.
2. Factory and Machinery Inspections
Factory and Machinery inspections involve rigorous testing of equipment within factories, ensuring that all equipment is free of faults. This includes testing equipment based on the pre-arranged supplier procedures and functionality tests. This can be done via arranged inspections or random to ensure best practice.
As well as this, equipment specifications are closely monitored to ensure no modifications have been made without prior consent. This includes software as well as hardware. These tests allow organisations to provide safe and consistent products which are free from defects.
3. Final Random Inspections (FRI)
Final Random Inspections (FRI) are essential to witnessing and evaluating all physical and chemical tests. It inspections the conformity of product packaging, colour codes and the packaging process also. All of these are reviewed and tested to the client's requirements. Once evaluated the results of the testing are issued in a report. If the report concludes the inspection was a success, a certificate is issued.
4. Pre-Shipment inspections
Pre-Shipment inspections ensure that all goods are safe and within regulations before shipment occurs. This entails inspectors taking random samples of goods once fully packaged ( in this case, oil) and use pre-arranged tests to ensure the goods are safe for transport and compliant with government regulations. This allows for peace of mind in the transport of oil and gas products. Protecting the reputation of the organisation and the safety of the public.
5. Acoustic emission inspections
Acoustic emissions detect the rarefaction waves which are associated with leaks in a pipeline. When this occurs, negative pressure waves move in both directions in the line. This form of inspection is useful for detecting leakages in pipelines allowing for swift repairs to be made.
6. Other Inspections
In addition to the services above, other more specific inspections might be needed. This is only in specific cases in which inspection experts will need special industry qualifications to be able to conduct them, these include:
1) Material inspections
2) Drilling and pipeline inspections
3) Pressure vessel inspections
4) Crane and lifting equipment inspections
5) Welding inspections
The value of QC inspections in Oil and Gas
As stated about the Oil and Gas industry follows heavy regulations due to the delicate nature of the industry. Understanding this, QC inspections can be used through all stages of manufacturing. Ensuring that products adhere to strict regulations and industry standards by creating robust quality plans to allow for consistent growth and efficiency.
Faults and failures can lead to dangerous accidents. This can be hazardous to workers and lead to massive profit loss. Being able to be aware of flaws and preemptively stop these are essential. This is why regular and rigorous inspections are crucial for quality assurance for an organisation working within the Oil and Gas industry. Inspections also allow for well thought out Quality management systems to be developed, which can save an organisation time and money whilst also mitigating risks.
To learn more about the value of Quality inspections within the Oil and Gas industry, register for HQTS's sponsored webinar: "Industrial Market Outlook for North America" with Industrial Info Resourcers in which we delve into the topic with top industry experts and thought leaders.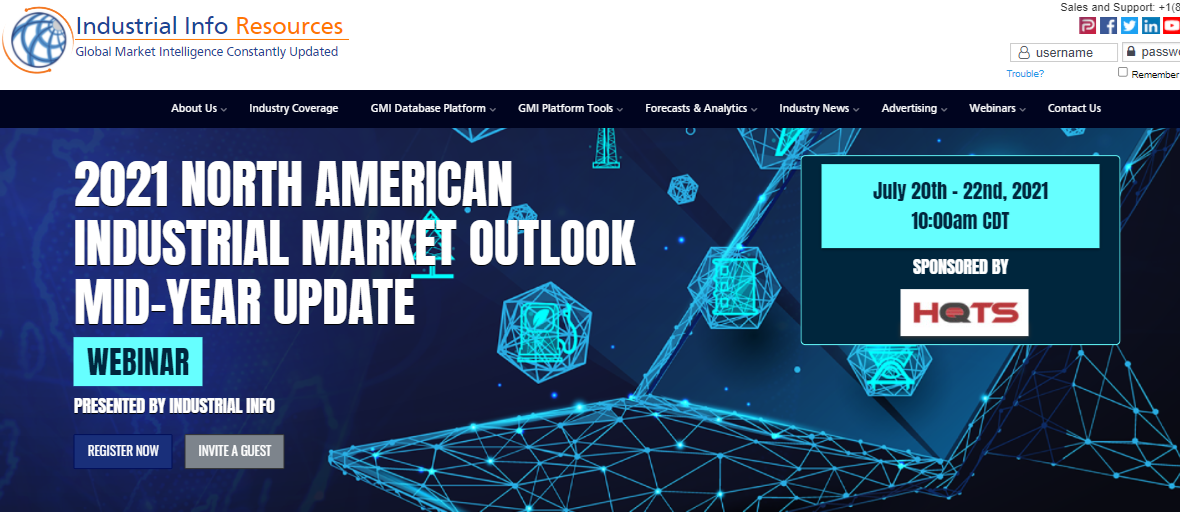 About HQTS
HQTS has over 25 years of experience in industry-leading quality control for a wide range of industries, including the oil and gas industry. Providing rigorous testing and ensuring organisations run safe, efficient, and up-to-date with the latest regulations. To learn more about this, contact us today.