08/07/2020
Posted by:

HQTS

Category:

Uncategorized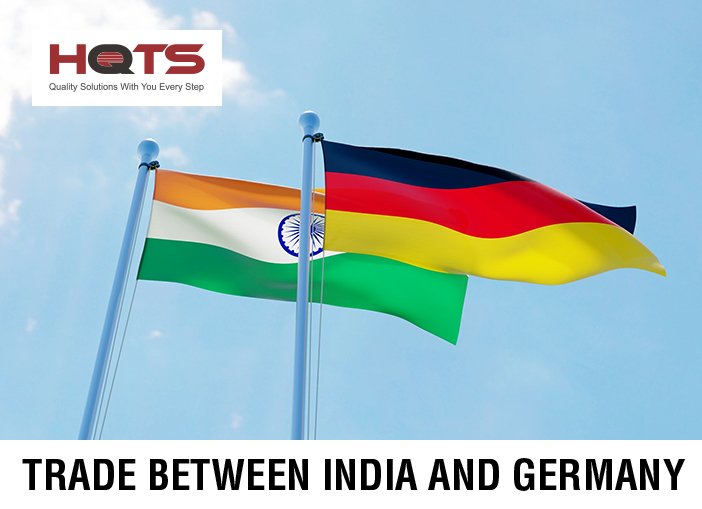 India and Germany's bilateral relations were founded on common democratic principles and are marked by high level trust and mutual respect. Their relationship grew significantly following the end of the Cold War. Both economic and political interaction between the countries has increased and Germany is now one of India's most important trading partners.
Trade Relations Between India & Germany
The economic and trade relations between India and Germany are very strong. Germany is India's largest trading partner in Europe. Bilateral trade between the countries increased to $21.98 billion during 2017-18 with a growth of 17.15%. Germany is also the seventh largest foreign investor in India and its total FDI from April 2000-June 2018 amounted to $10.99 billion.
More than 1,700 German companies are active in India and over 600 Indo-German joint ventures are in operation. German investments in India focus on sectors such as transportation, electrical equipment, metallurgical industries, services, chemicals, construction activity, trading, and automobiles. There are also around 200 Indian companies operating in Germany, including IT, automotive, pharma and biotech organisations. Germany has been an integral development cooperation partner of India since 1958.
The table below shows the detailed import and export figures between the two countries from 2014 to present:
(Data Source: Ministry of Commerce & Industry, Govt. of India)
India Imports & Exports with Germany
Germany has the fourth largest economy in the world while India has the fifth and fastest-growing economy.
Major Indian imports from Germany are chemicals, auto components, measurement and control equipment, machinery, electro technology, metal and metal products, plastics, pharmaceuticals, paper and printing materials, and medical technology.
Major Indian exports to Germany include food and beverages, machinery, pharmaceuticals, textiles, metal and metal products, electro technology, leather and leather Goods, gems and jewellery, rubber products, auto components, and chemicals.
About HQTS
With over 25 years of experience in quality assurance across Asia, HQTS is ideally placed to support this growing and expanding bilateral trade. Based on a wealth of experience we are ready to help each of these businesses build robust quality assurance processes. Our many service locations are prepared to be your one-stop-shop for all your inspection needs including: factory audits, production monitoring, pre-shipment and sorting inspections, and everything in between. Contact us today to find out how we can help you navigate your current quality control challenges.