Middle East Quality Control
For decades, the Middle East has served as a key location for multiple industries, from oil and gas, construction, and infrastructure, to high-tech manufacturing and green technology.
The region imports many essential equipment, tools, machinery, and non-consumer goods from other countries globally, including China, India and the United States, and more.
With our global reach and 25+ years of expertise, our team is ready to help you with a wide range of services spanning many industry verticals.
HQTS Regional Office in Dubai is your quality control partner in the Middle East.
Office Location: Preatoni Tower, Jumeirah Lakes Towers, Dubai, the United Arab Emirates
Email: inquiry@hqts.com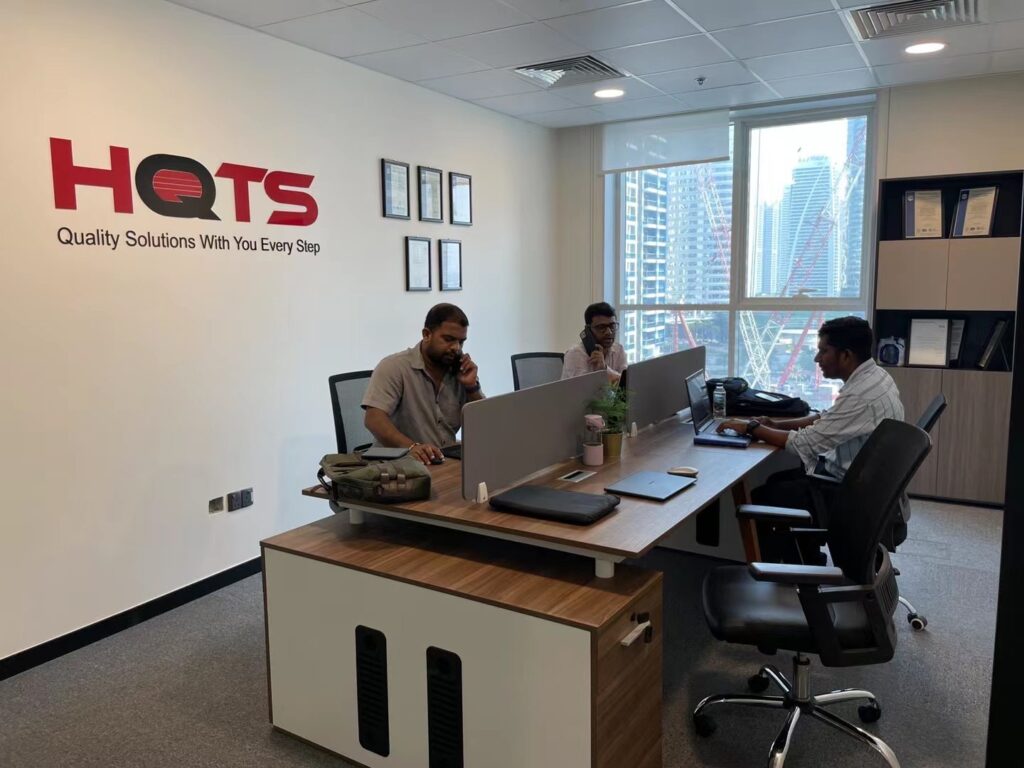 Our Quality Control Services in the Middle East
HQTS is a premier quality control company, providing its quality control services for all the major industries worldwide. It is one of the most well-known quality inspection companies in Dubai and in other parts of the world, having been established in 1987 in China.
We can provide a range of quality assurance services for our customers in the United Arab Emirates, and we cover all emirates including quality inspections in Abu Dhabi, Fujairah and Dubai. These services include but are not limited to, factory/supplier controls, production monitoring, project supervision, quality control inspection, and more.
We are your partner in quality control, no matter what industry you're operating in.
Certificate of Conformity
The Certificate of Conformity (COC) is a certification granted by an authorised body that a product conforms to the regulations and standards in the country of origin. HQTS can issue an Iraq Certificate of Conformity to companies in the United Arab Emirates and the region looking to export goods to Iraq. In addition, we can help with the following government services:
We also provide other Government Services in the region, including:
Factory and Supplier Audits
HQTS has years of experience conducting supplier and factory audits on behalf of our clients. Our experienced employees will assess the companies rigorously based on their facilities, policies, and procedures, and transparently record everything.
Quality Control Inspections
Inspecting a product from a supplier or manufacturer using an objective third-party company like HQTS is critical when it comes to reassuring product quality. Thanks to our global presence, we can offer our inspection services globally and go on-site on short notice. Our experienced inspectors follow a rigorous checklist and will document the inspection transparently using a testing report.
Accredited by:
CNAS against ISO 17020&17025;

CMA certificate

Certificate of qualification for the institution of import & export commodity inspection and survey

China entry-exit inspection and quarantine association import and export commodity inspection and survey organization branch member certificate

Hangzhou High-tech Enterprises Certificate

Canton Province E-Commerce Association Council Member Certificate

Zhejiang Province Medical Device Industry Association Member Certificate

Shenzhen Cross-border E-Commerce Association Member Certificate

Technical Committee Member for Standardization of Textile Industry Federation